Precision Craftsman - Fargo Remodel Contractor, General Contractor, Carpentry, General Carpentry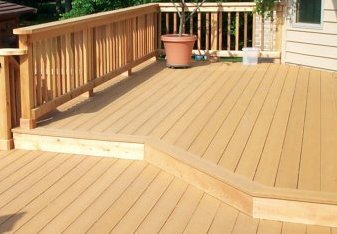 Additions are about adding value, excitement, options, and of course, space to your home or office setup. Additions come in all shapes and sizes -- fat ones, skinny ones, tall ones, and odd-shaped ones. Precision Craftsman can help you to create the right addition to fit your needs and budget.
Decks and Patio Enclosures
Creating your outdoor living space is fun and will add resale value to your home. And, there's nothing more relaxing than kicking off your shoes and enjoying a nice cold drink while you watch the sunset from your deck or patio after a long day's work.
Garages
Where you sleep is not the only place you may need more space. A new or larger garage may be the answer to your storage needs. Not to mention, it will protect your second largest investment -- the new family car! Over the past few years, custom garages has been one of our most requested remodeling projects. Whether you are building a new garage or adding on to the one you have, we have the expertise and knowledge to construct a quality unit that will meet all your needs.
Some of the most requested services we provide are:
Room Additions
Decks
Patios/Patio Enclosures
Custom-Built Garages
Porches
Handicap Accessibility
New Construction
Remodels
Painting, Windows, Siding, Roofing, Doors or A WHOLE NEW HOME!
One of the most dramatic ways to increase the value of your property is to remodel the outside of your home. Although color can dramatically affect the overall look of a house, there really aren't any wrong choices. The most important rule to follow when selecting siding colors is to choose what you like. Selecting roofing, windows, doors and accessories to compliment your siding choice helps to create a personality for your home. At Precision Craftsman we also have professional services available to help you design your dream home... and then build it for you! We can provide architectural design, engineering support and general contracting services for extensive renovations or new construction.
Click on images to enlarge
| | |
| --- | --- |
| | |
| Before | After |
Some of the most requested services we provide are:
Siding
Windows
Doors
Accessories
New Construction

Call us at 763-226-9128 or fill out our online contact form.